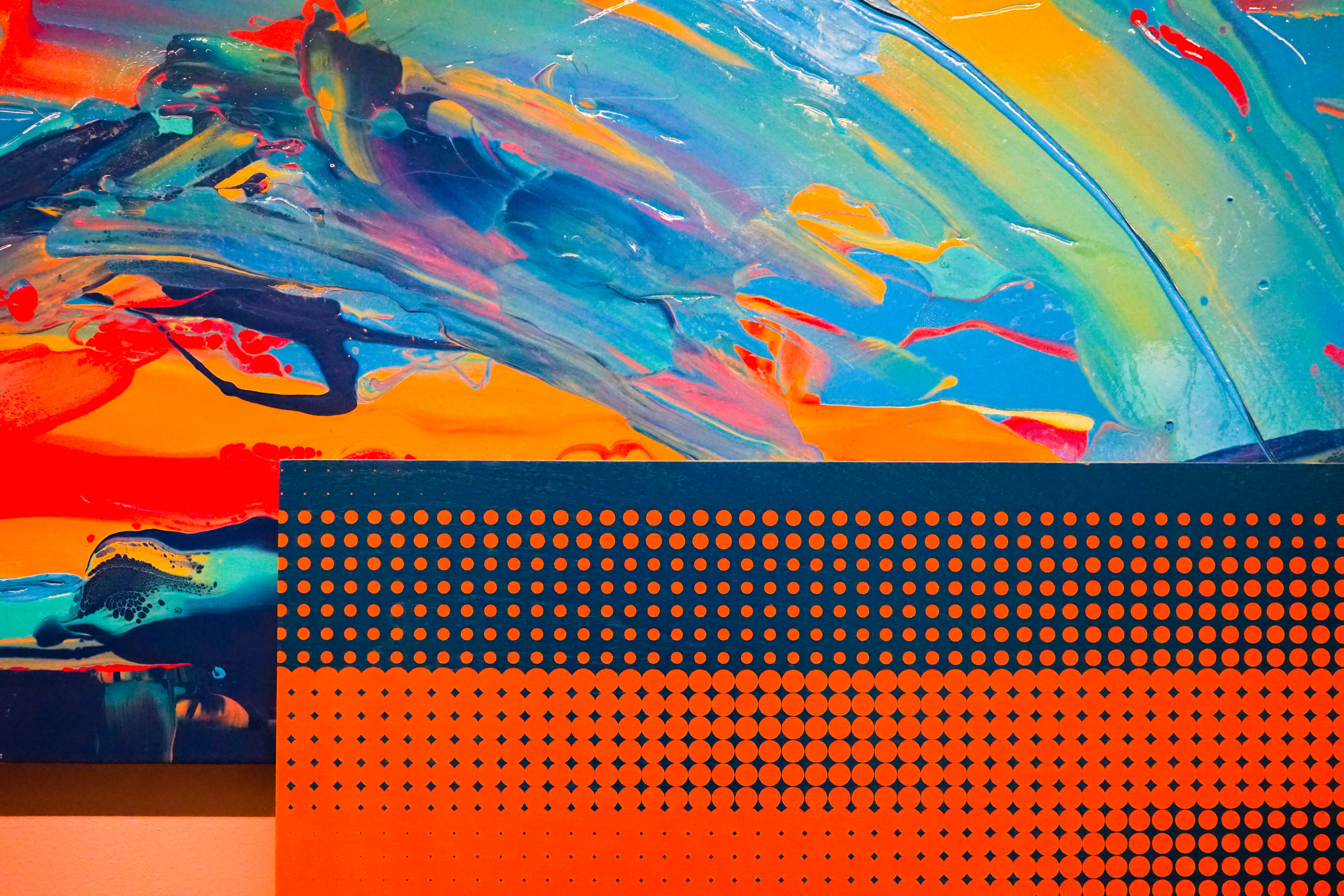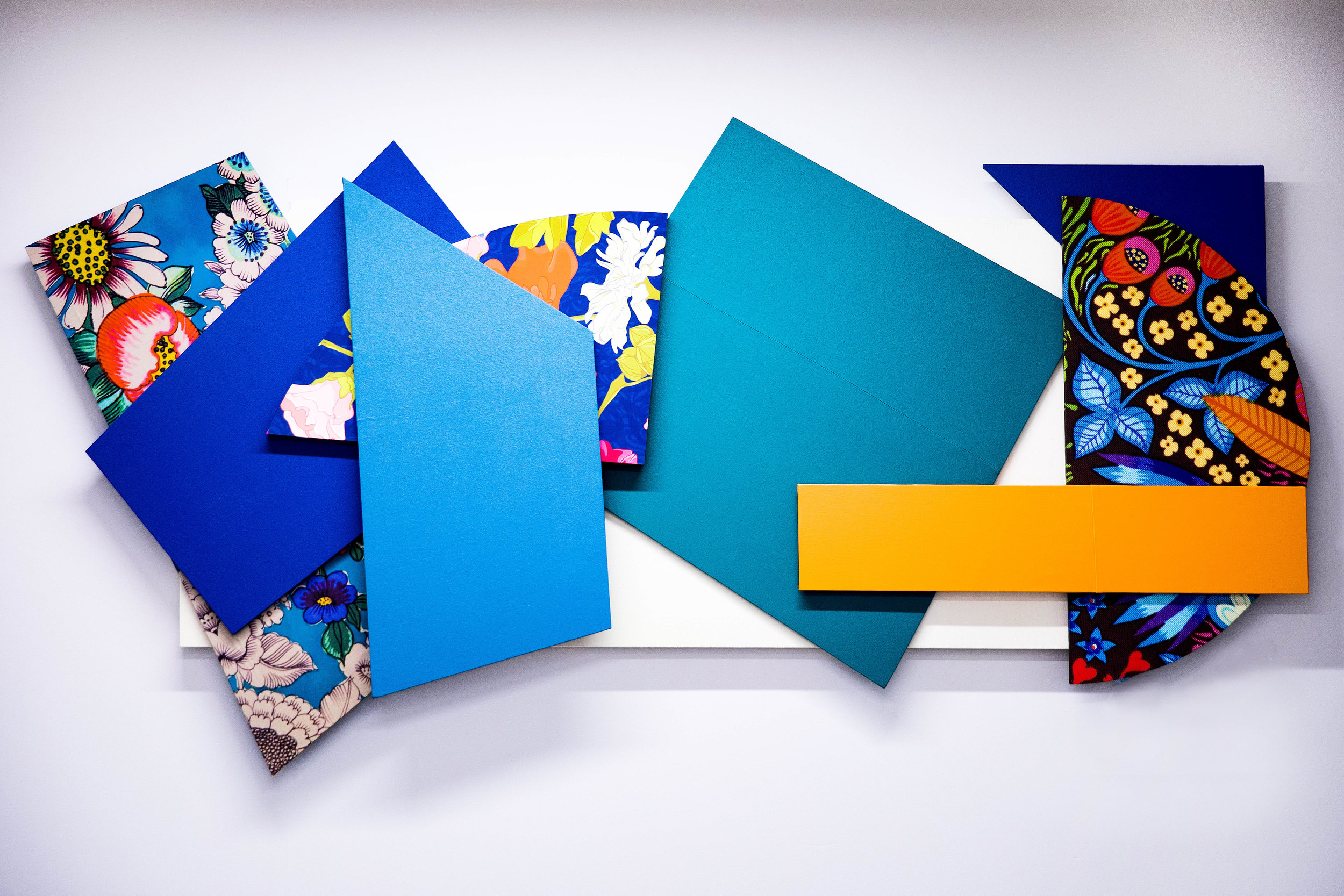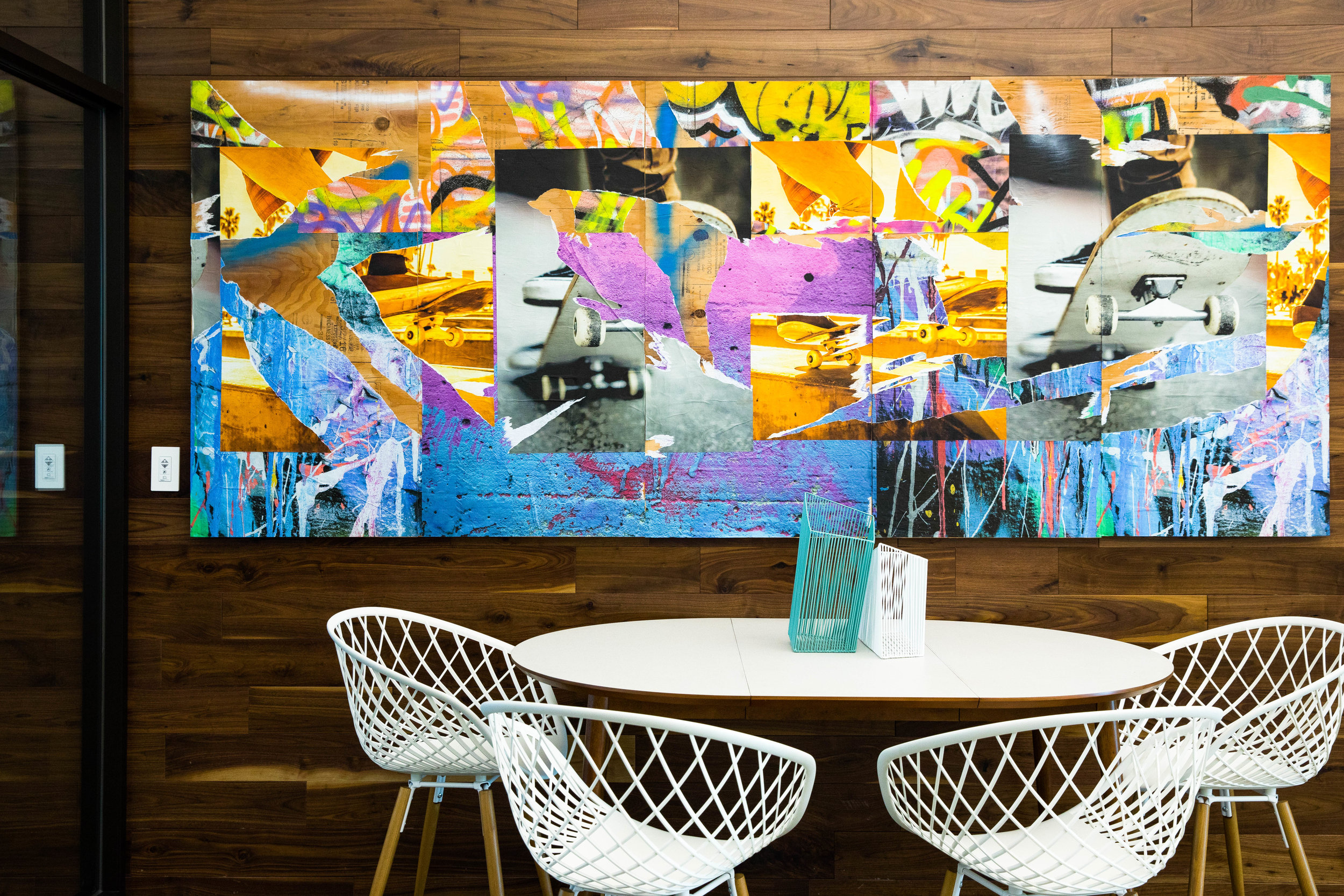 GOOGLE
"Triptych" 3 panels each 2' x 5' on dowels. Banners made from different shades of denim bleached and dyed to create different visual textures and then sewn together.
GOOGLE
"Tartan" 6' x 5' illustrated print on CNC cut birch plywood.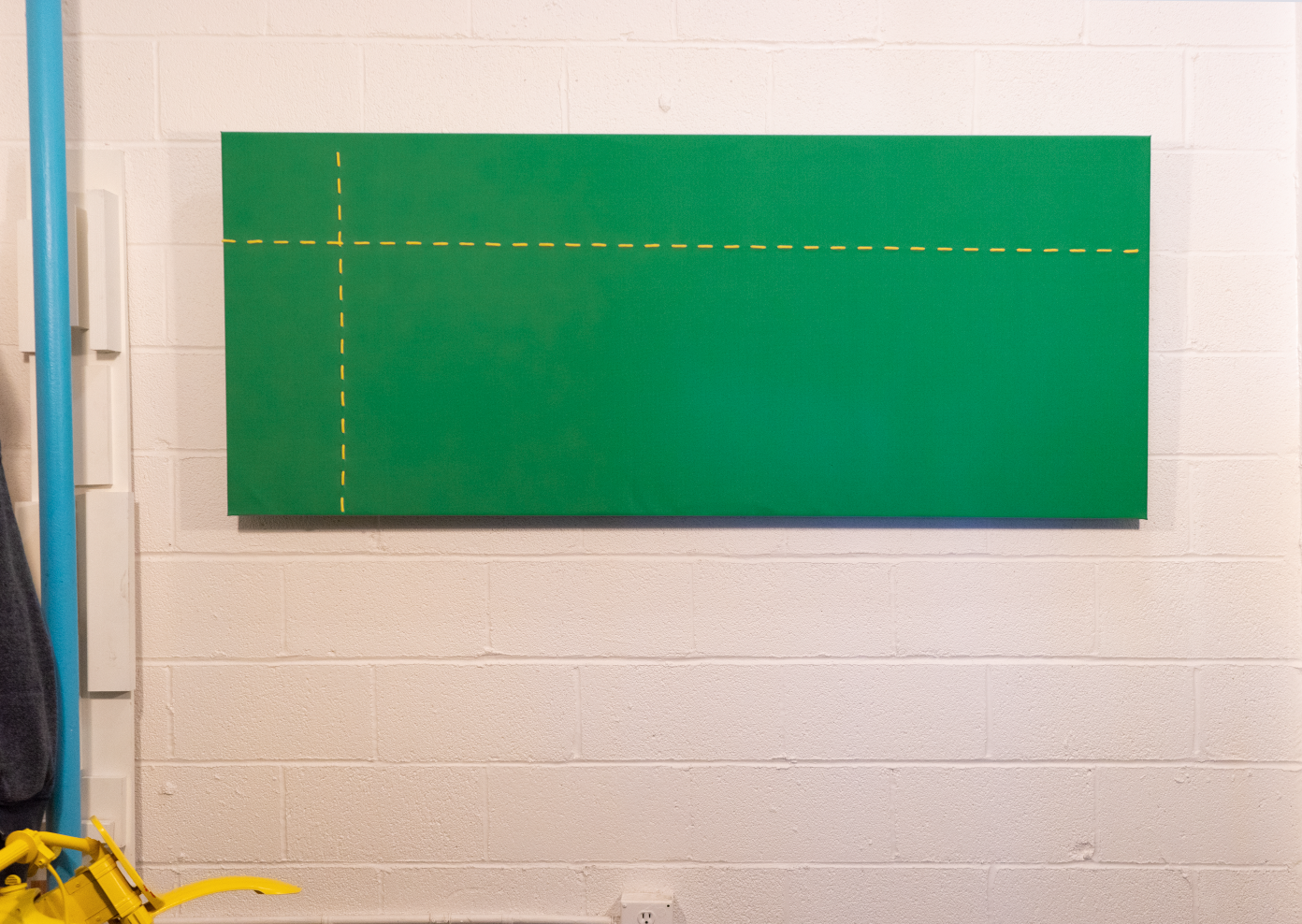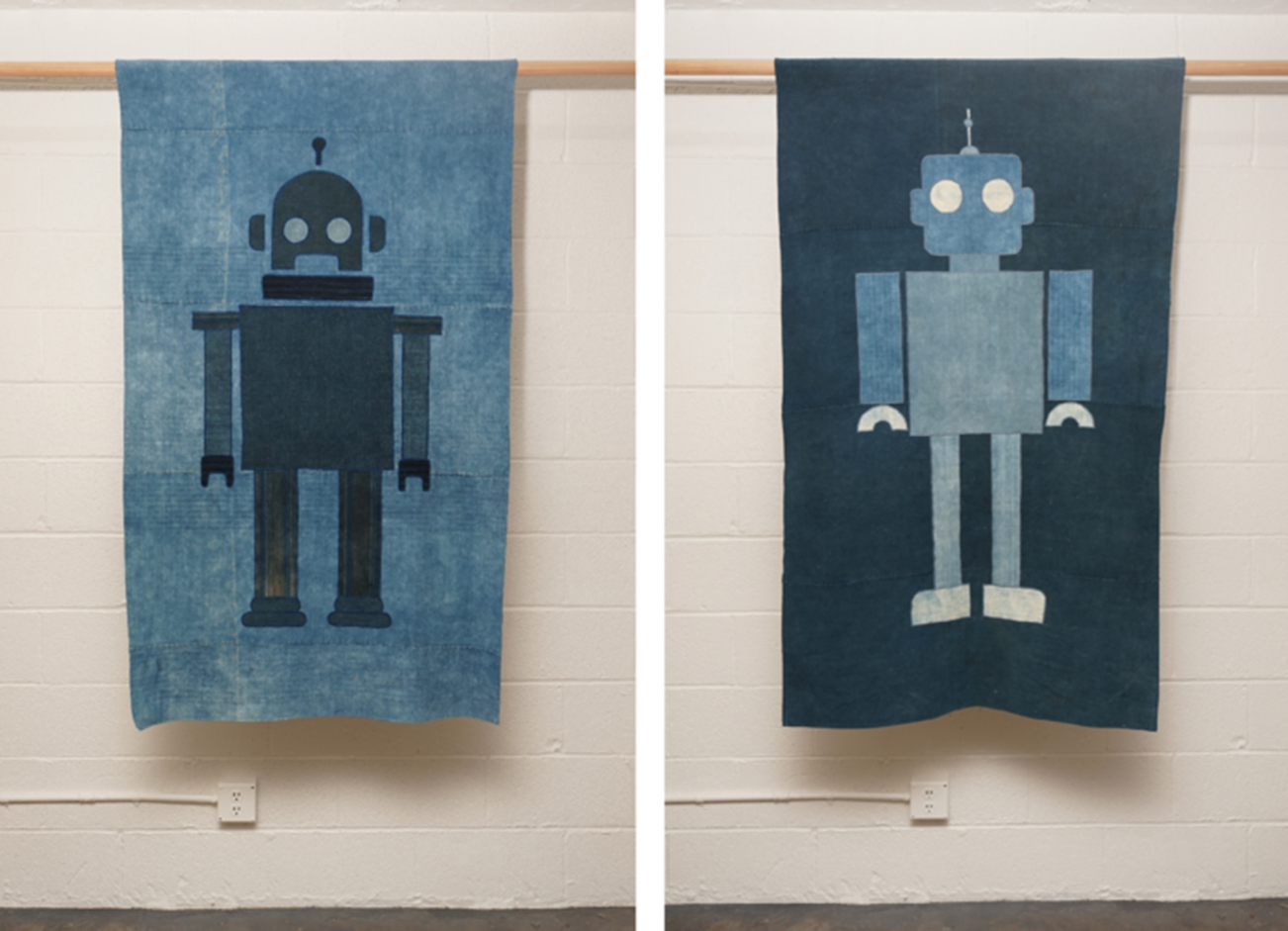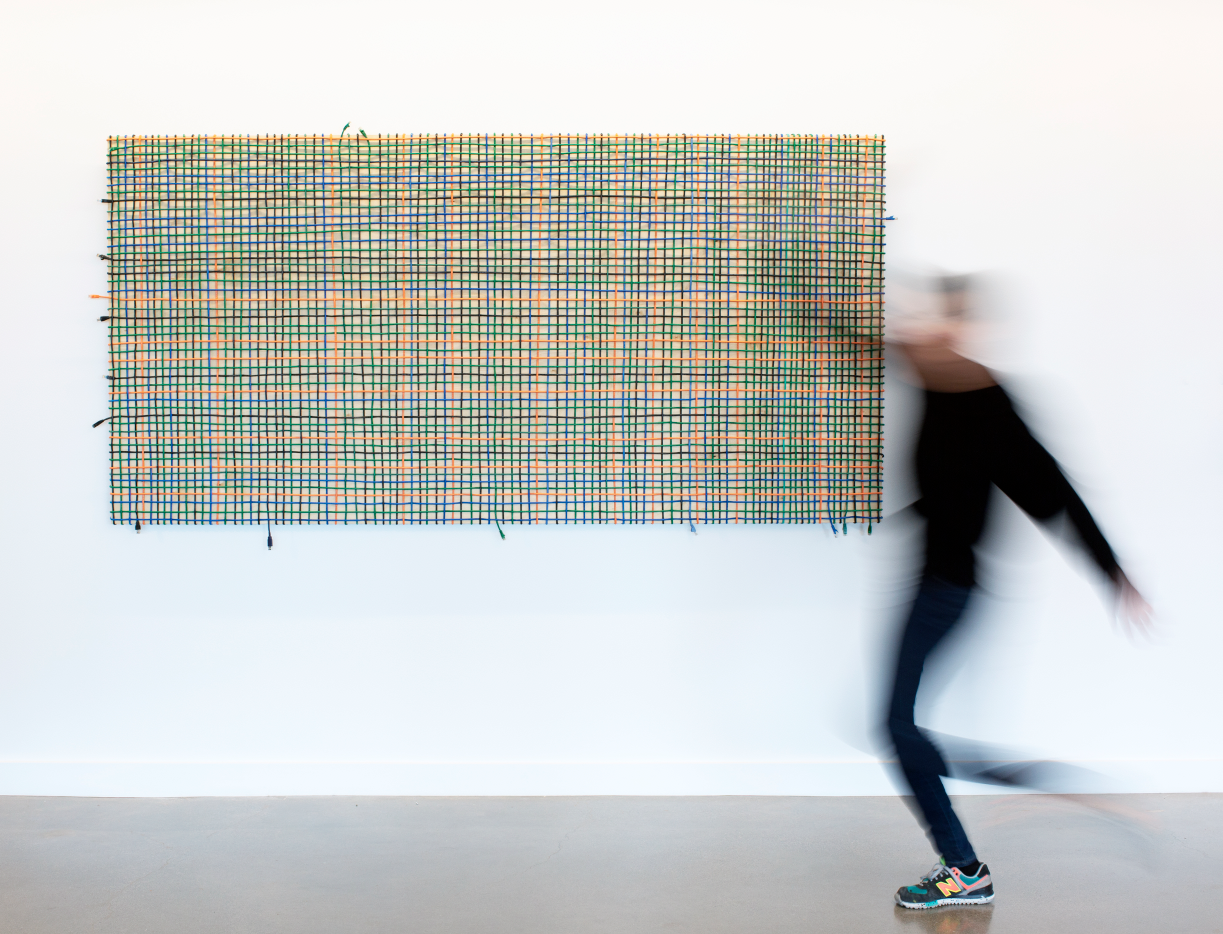 GOOGLE
"Picnic" Illustrated gingham printed on fabric wrapped around plywood pieces and layered 6' x 6'
NORTH HOLLYWOOD RESIDENTIAL LOBBY
Acrylic and metallics on natural canvas.
9' x 25'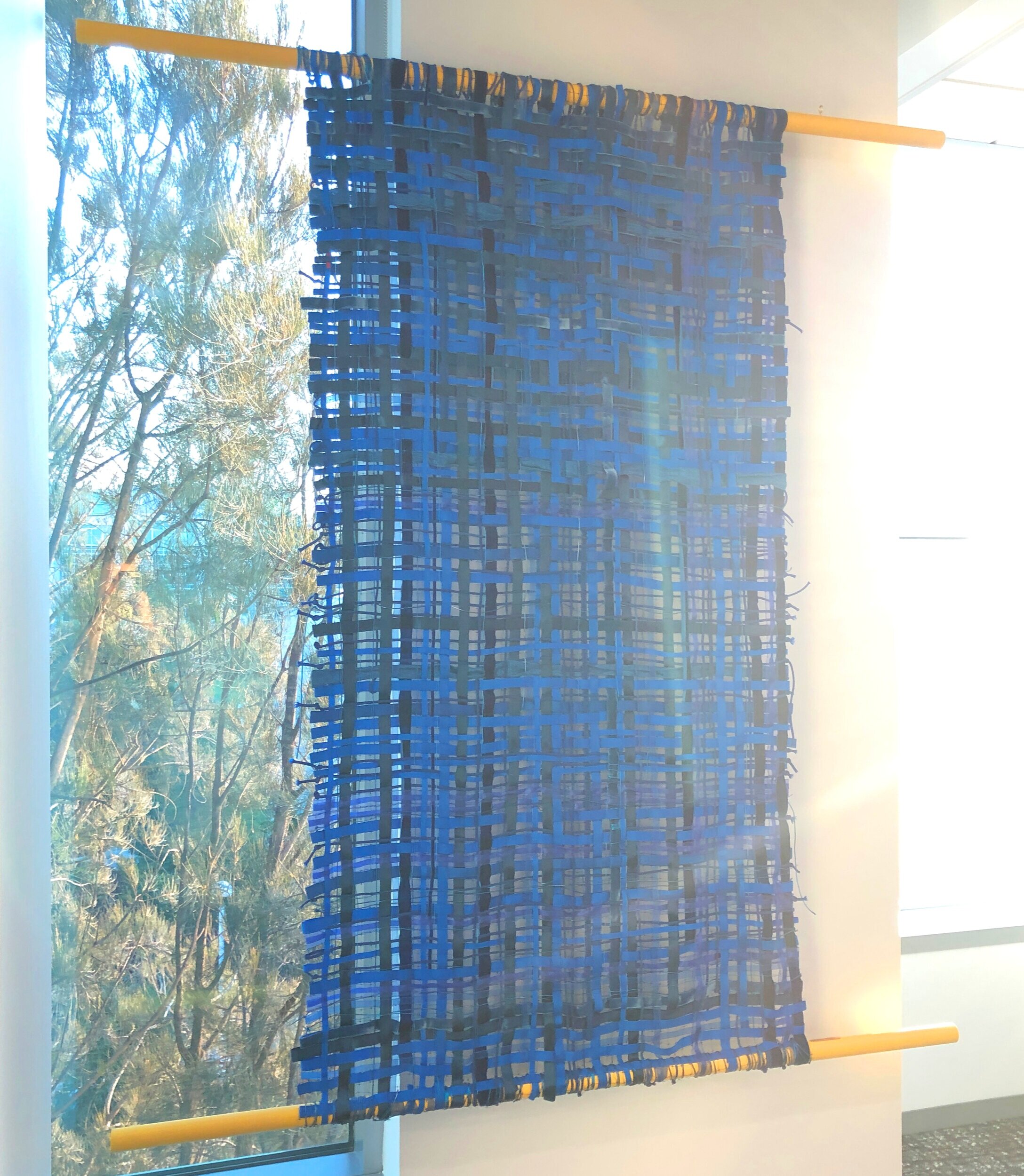 GOOGLE
3' x 7' twenty different cords, ropes and ribbons woven together.
GOOGLE
"Fred, George & Jim" (3) 4' x 6' prints on aluminum.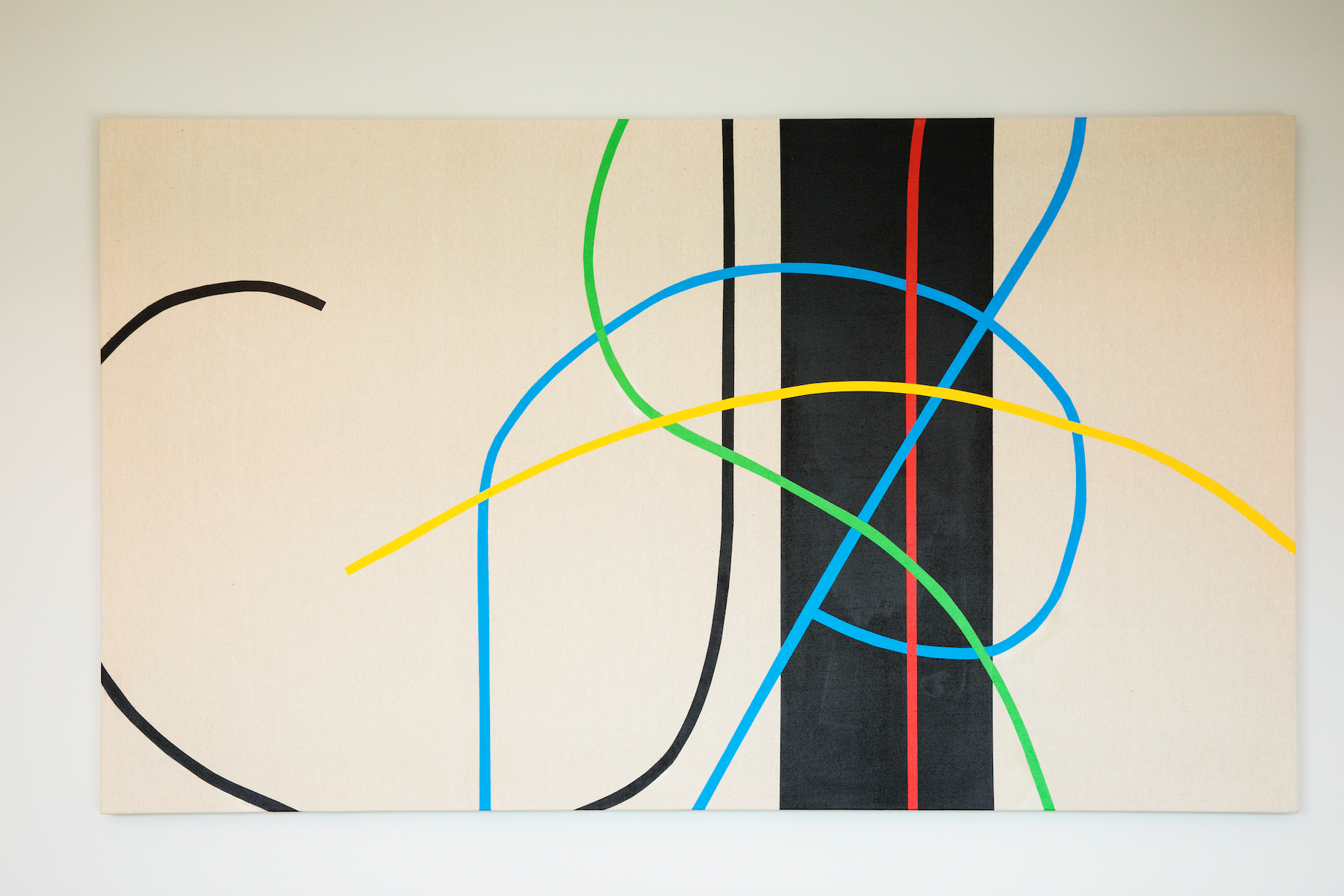 GOOGLE
"Biddy" 2' x 4' wheat pasted prints on douglas fir ply.
GOOGLE
"Curbed" 3 recycled plastic 6' curbs painted and hung diagonally.
GOOGLE
"Icing" 4' x 4' acrylic on canvas.
GOOGLE
"Forrest" the Robot made from found objects, 2' x 7'.
GOOGLE
"Vest" 5' x 7' denim on plywood with happy pins.
GOOGLE
"Sagan" Enhanced galaxy on aluminum 4' x 4'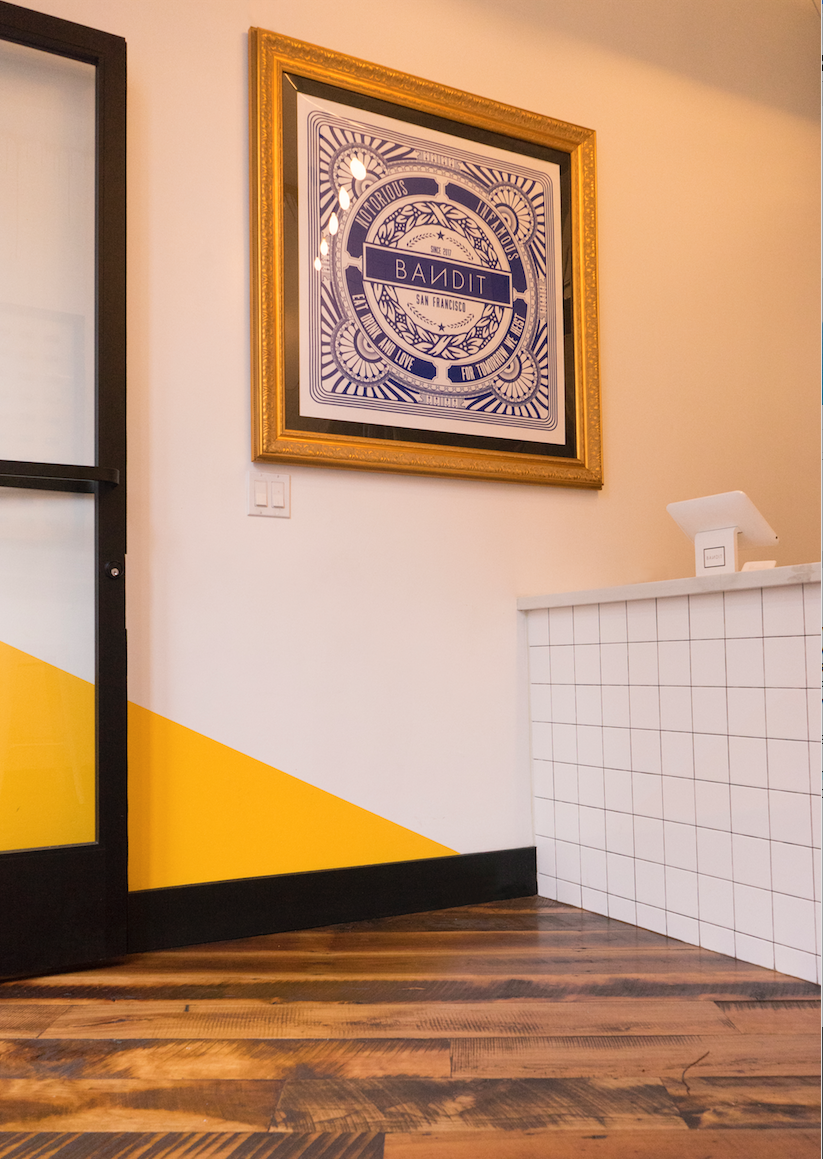 GOOGLE
Lobby entrance piece, raw walnut slabs and acrylic on natural canvas 6' x 10'